We bring you the best possible solutions for your company
.
Leave your Payroll Worries to our Seasoned Experts.
Payroll Outsourced Services in Ireland
.
For any business, regardless of size, proper payroll management is crucial to thriving in the face of cutthroat competition. Whether you are a medium-sized business, an established large business or a small company with only a few employees, payroll can be very daunting. What you need is to team up with an efficient payroll services firm like Osservi that knows the payroll processes and legal requirements in Ireland inside out.
Without a doubt, Payroll is a very significant expense for your business, and to keep updated with ever-changing payroll legislation is no small task. Moreover, the payroll process is also a drain on your time and energy and may result in errors. This can lead to unpleasant circumstances like late penalties and can leave your employees unhappy as well. All this can impact your business negatively.
So, it is best to leave your payroll accounting and management to trusted payroll services, conversant with every payroll rule in Ireland. An experienced professional payroll outsourcing services like Osservi with years of experience in payroll services Ireland will handle your payroll smoothly and let you focus on other business aspects.
To ease your payroll burden, we offer high-quality outsourcing payroll services to take care of payroll processing and tax filing related payments for your business.
Our Osservi team provides the best payroll services in Ireland, and you can rely on us to make your payroll process hassle-free. We are the best full-featured payroll service agency and can efficiently handle your payroll processing whether you have ten employees or 500 employees.
To make it smooth and hassle-free for you, we offer a customised and flexible payroll plan scheduled weekly, bi-weekly, monthly, quarterly, bi-monthly and yearly. Our expert payroll team, with its rich experience, can manage all types of employees, whether full-time or part-time employees, contractors, freelancers and others.
By consistently providing efficient payroll services, we are today among the leading Payroll Services Dublin.
We will understand your business requirements first by discussing with you whether you are a start-up, SME, or multinational company. Then, using our experience in Payroll Outsourcing Ireland, we will devise a personalised payroll strategy to streamline your processes and improve your efficiency.
As leading irish payroll services, we remove the complications and make things simple for your business with precise remote payrolls, coupled with vivid knowledge, implementation and support round the clock. By providing such value-added payroll processes, we aim to be the best payroll outsourcing Ireland company.
What Makes Our Payroll Services Unique?
➤ We deliver results at high-speed without time consuming efforts.
➤ Our team of in-house payroll professionals with diverse-industry experience works with an extensive network and expert support.
➤ Using our unified, cutting-edge software, we optimise available KPIs.
➤ With our end-to-end management spanning the global footprint, we deliver the best results always
➤ Our team is always keen to learn and organise custom webinars to advance our team's comprehensive payroll knowledge
➤ We keep you abreast with the latest technologies in payroll processing and implement time-testing methodologies for optimum results.
If you are looking to payroll outsourcing services Ireland, we are the partner you need. We assure to provide you with the best payroll service on time and every time. You will be working with a skilful payroll outsourcing services team that understands your business well and provides personalised service.
Moreover, we stay updated with the latest changes in payroll legislation in Ireland. With us, your payroll is in the safest hands.
So, if you are scouting for reliable and professional payroll outsourcing services in Ireland, email us at info@osservi.ie.
Great benefits from osservi
.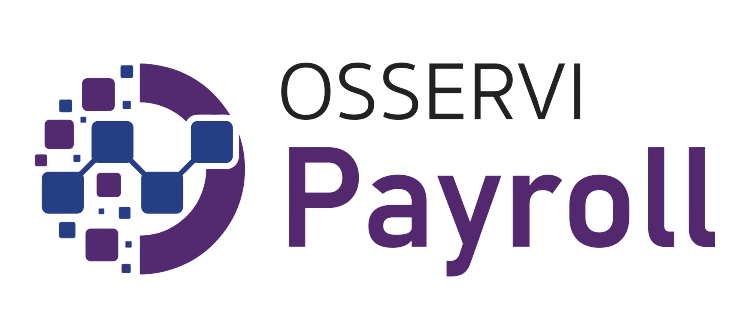 Payroll services as under
Weekly And Monthly Payslip Bills

Employment Or Department Cost Reports

Dealing With Employees Commencing And Leaving With Revenue

Updating Employees Tax Credits certificates For RPN

Preparation And Submission Of Monthly PRS Returns And Facilitation Of Payments

Dealing With Employee Deduction

Provision Of Payroll Report Of Employee Payments And Cost Control Reports

Departmental Analysis Of Cost Where Required

Maintenance Of An Employee Register.
Need a personalized solution
?
Packages to suit your budget (we are on avg 30% better value than competitors).
We have the best packages for every budget with our guarantee of full value for money spent.
Osservi Outsource Payroll Services Your Best Business Partner.